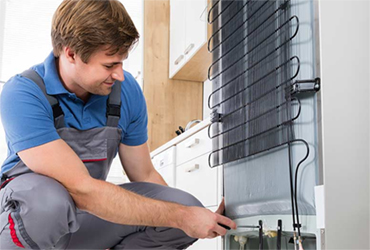 Fridge Repair And Service
We Are professional. Reliable and Affortable
Overview Of Fridge?
The Fridge has become the heat of the kitchen. Fridges are essential because they keep our family healthy by destroying various bacteria and other microorganisms from foods. This helps you to eat pre-cooked foods safely. This process saves our money and protects food from spoiling. There are many advantages of fridges, but sometimes it creates issues like the Fridge being unable to switch on, water coming out of the container, and several related problems. In this situation, you should find suitable fridge repair and service. Most people search online for fridge repair and service near me, but finding an affordable service center is complicated. But here is your solution, and that is Urooj Cool Point.We also Provide fridge repair and service in mumbai

Why Choosing Urooj Cool Point Services?
We at Urooj Cool Point have our best team of technicians to find and fix problems as soon as possible. We also provide fridge repair home service at an affordable price. Don't worry about any extra charges. Feel comfortable contacting us.

Mostly Questions Asked by Customers

Fridge Repair Cost?
Urooj Cool Point provides fridge repair at an affordable price.
Is Home Service is Available?
Yes, At low Price.

Fridge repair professional near me?
We offer Fridge repair and service in different cities .